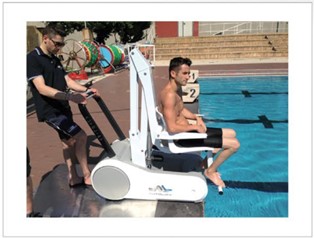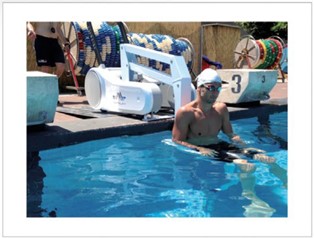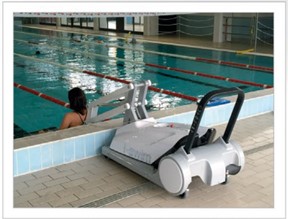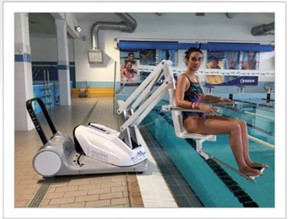 New to MMS Medical, the ISwim pool lift is a cutting-edge solution that provides easy access to swimming pools for individuals with mobility challenges. As a leading supplier and installer of patient lifting solutions for various facilities including swimming pools, hydrotherapy and spa facilities, hotels, leisure centres, educational and sport complexes, MMS Medical is proud to offer the ISwim pool lift as a reliable and safe method of gaining access to the water.
Designed specifically for use at swimming pools, therapy pools, and leisure centres, the ISwim pool lift is available in three options – ISwim 1 & 2 mobile pool lift, and ISwim 3 fixed pool lift, providing flexibility and versatility to meet different accessibility needs. With its proven track record of performance and safety, the ISwim pool lift is an excellent choice for ensuring inclusive and accessible swimming experiences for all individuals.
Contact the MMS Medical team on 021 4618000 or email info@mmsmedical.ie to find out more about the ISwim Pool Lift range.