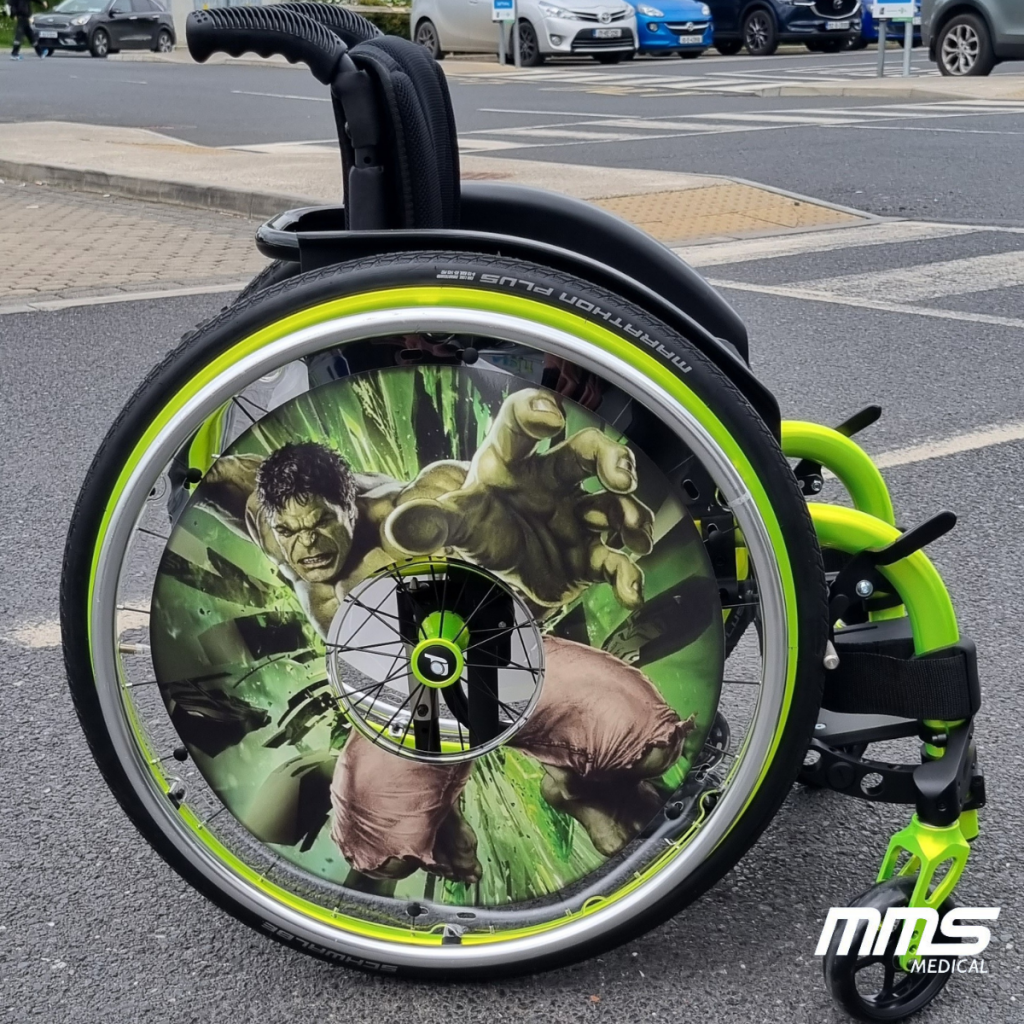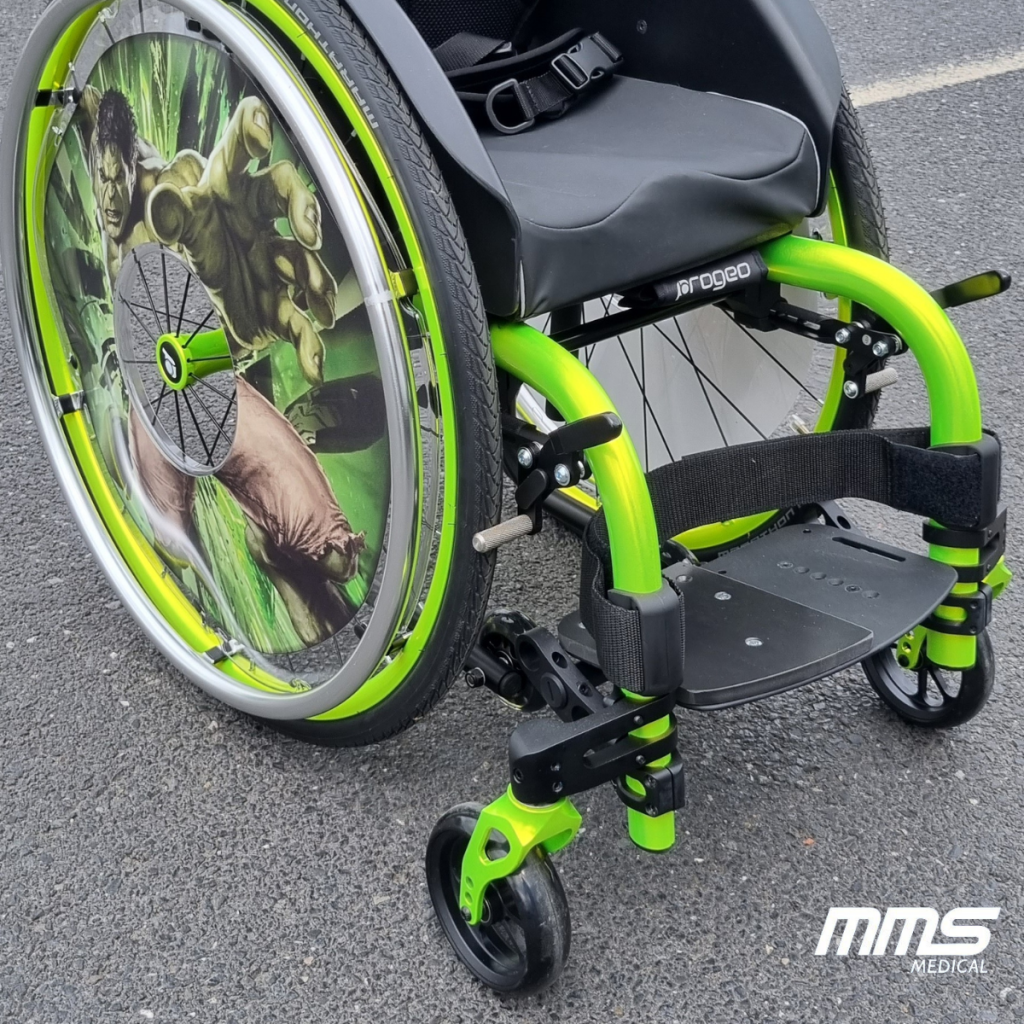 The Incredible Hulk personalisation on this Progeo Joker Junior in Bright Lime delivered by Ray Ryan has made our Kildare client super happy. The active chair is designed to grow with our Hulk Mad user while maintaining optimum posture – definitely needed if you're chasing villains!
The Progeo Joker Junior is an ultra light rigid children's wheelchair. The Progeo Joker Junior has been carefully designed and manufactured to meet the kid's needs such as lightness, adaptability and personalisation. Each detail is designed to enable the child to express his/her dynamism at best. Furthermore, the new shape of the frame with abduction and the new footplate system allow for an optimum posture. With a cool range of colours available, this Progeo Joker junior is becoming the rigid childrens chair of choice by OT's and families alike. 
For those of you who might want to know, the Incredible Hulk first appeared in 1962 and has being going strong ever since!
To arrange a Demo contact us on 021 4618000 or email info@mmsmedical.ie. For more information on the Progeo Joker Jnr click here.