MMS Medical's latest Changing Places installation at Marlay Park, Dublin is now open to park visitors. The Changing Places Campaign in Ireland is designed to encourage public facilities to provide vital accessible toilets that people of varying abilities that cannot use standard accessible toilets could use. This includes people with profound learning disabilities, their carers, as well as other disabled people.
Dún Laoghaire – Rathdown County Council contracted MMS Medical to assist with their Changing Places project and guide them through each stage including equipment selection and installation. MMS Medical pride themselves on their involvement throughout the design stage, suggesting the best solutions on budget, on-time and with minimum disruption.  The Changing Places installation in an existing building forms part of the Marlay Park Master Plan and it's ongoing park improvements.  This new changing place toilet facility is an enhanced accessible toilet that has many features and additional equipment that make them even more accessible than the standard accessible toilets. Marlay Park's Changing Place has 12m² of floor space, and includes both a full room coverage ceiling track hoist, a centrally located toilet bowl with space either side for transfers or assistants, and a height-adjustable adult sized changing bench.
As one of Ireland's leading supplier of a range of transfer and care solutions and with over 30 years' experience, MMS Medical can install any element of a Changing Places including ceiling hoist, changing table, height adjustable wash basins and wash dry toilets. The MMS team worked in partnership with the Council on the equipment specification, installation of the equipment and provided the changing places signage for Marlay Park. Going forward MMS Medical have been contracted to service, repair and maintain the Changing Places equipment for the County Council.
The facility has been designed to enhance the health, safety, comfort and dignity of someone who may need extra support and additional equipment during personal care tasks while visiting the park. The new Changing Places WC facility will offer disabled users, carers and family the opportunity to change and care for the user in a comfortable and hygienic environment. The Changing Place facility at Marlay Park is located through the archway in the Marlay Park Courtyard.  An Irish Wheelchair Association universal key will open the facility or alternatively a key is available at the Brambles Boland's Coffee Shop. Opening hours are 9am -5.30pm.
"The new Changing Places facility in Marlay Park is a welcome addition for all those who work in, live in or visit the county. It  opens up opportunities previously unavailable to people with more significant or complex disabilities to benefit from the wide variety of events and amenities Dún Laoghaire-Rathdown county has to offer" said An Cathaoirleach, Councillor Ossian Smyth.
Equipment Installed at Marlay Park Changing Places Facility:
Height Adjustable Adult Sized Changing Bench
The Pressalit Care Nursing Bench 1000 from MMS Medical is a powered, wall mounted, height adjustable nursing & changing bench. The nursing bench 1000 is designed to provide a stable platform suitable for changing adults and children (Other models are also available).Easy to use and operate, carers can easily set the height of the bench, enabling them to obtain the correct working position.Space efficient, the bench can be folded out of the way when not in use to maximise floor space in front of the unit.
Full Room Coverage Ceiling Hoist
The award winning OT200 Ceiling Hoist from our partners OpeMed is a cost effective, flexible yet compact hoist solution. The OT200 Ceiling Hoist System charges itself whenever it is in use, so that down time is never a problem; this reduces running costs by up to 25%. An X-Y system such as this is often used in bathrooms where full room coverage is required for many points such as toileting, washing and drying.
All equipment installed at Marlay Park by MMS Medical be folded away or returned to the docking position to increase the working space of the changing area for the users. MMS Medical also created instructional videos on how to use the key pieces of equipment in the facility which are available on the dlr county council website.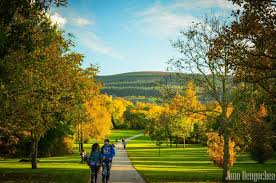 More about Marlay Park
Marlay Park is approximately 121 hectares (300 acres) suburban Public Park located in Rathfarnham in Dún Laoghaire–Rathdown, Ireland. Lying about nine kilometres (5.5 miles) from Dublin city centre and at the foothills of Dublin Mountains the parkland fed by the little Dargle River consists of mature woodland, extensive informal lawns, acres of recreational land laid out for playing pitches and passive recreation, ponds, and walkways. Visitor attractions include Marlay House, Marlay Demesne and the Formal Walled Garden. The Marlay Craft Courtyard is home to many Irish craft businesses. Weekend Markets draw huge crowds with a large range of local produce available at the market stalls. With walking and running trails, superb sports & leisure facilities, a children's playgrounds, a Dog Park and now a new Changing Places facility,  there's something for everyone at Marlay Park.
Andrée Dargan, dlr County Architect said "Dún Laoghaire-Rathdown County Council promotes and supports universal design whereby all environments can be used to the greatest extent possible by all people, regardless of age or ability. We are grateful for the advice and feedback of the dlr Disability Consultation Group and Dolores Murphy, Irish Wheelchair Association in opening this facility." She continued "In recent years, where we have been developing new facilities, we have endeavoured to make bathroom facilities as inclusive as possible and well beyond the statutory standards, including in dlr LexIcon, Samuel Beckett Campus, Cabinteely Park and now in Marlay Park Courtyard. Going forward Changing Places will be the new normal for our new public buildings where feasible".
Working with Attractions in Ireland for Greater Accessibility
At MMS Medical, we understand that installing a Changing Places facility can often be a daunting task for business who may not have a lot of space to offer. MMS Medical has years of expertise and experience in the area of accessibility to ensure we can guide you through to process ensuring your facility can be fully Changing Places compliant. The inclusion of these provisions provides the facility with the right space and equipment offer users and carers the confidence away from their homes. This can then unlock disabled customers and provide businesses with a new source of revenue and customer base.
Like Marlay Park, we service and maintain your Changing Places equipment for years to come.
If you want more information on installing a Changing Place facility or want to discuss your project please contact us on 021 4618000 or 01 4500582. You can email us your details at info@mmsmedical.ie.