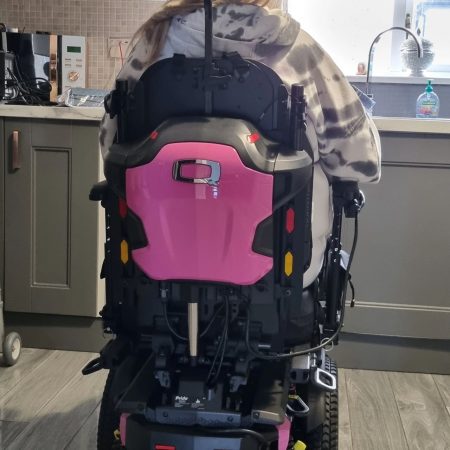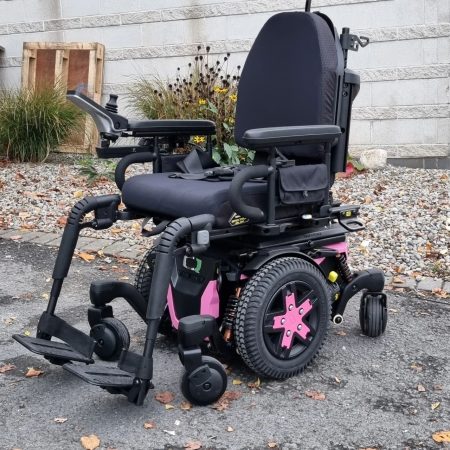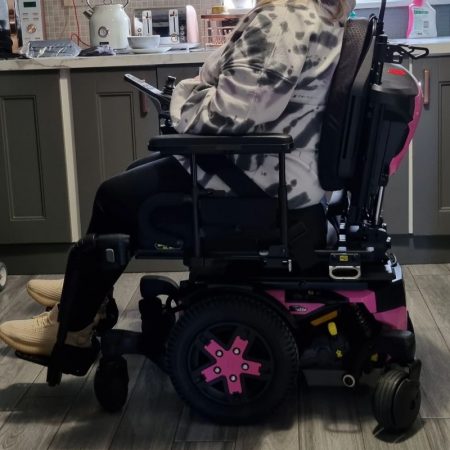 It's not just about delivering a chair; it's about delivering smiles, comfort, and the promise of newfound freedom. Recently, we had the pleasure of delivering a Quantum Stretto power chair to a lovely lady, and it was an adventure filled with customisation, comfort, and a touch of personal flair.
A Tailored Fit for Every Corner
Our client had unique needs that required a careful consideration of her living space. With a house on the cosier side and a narrow hallway, finding the perfect fit was crucial. The challenge was not just about accommodating a wheelchair but ensuring it could gracefully navigate tight spaces.
Comfort Beyond Measure
Our client had one uncompromising demand – comfort. With extended hours spent in her chair, a comfortable backrest and cushion were non-negotiable. The Quantum Stretto, equipped with a Stealth cushion, proved to be the perfect match. The backrest cradled her with comfort, making her seating experience a true delight.
Simplifying the Joystick Journey
Technology can sometimes be intimidating, especially for those unfamiliar with it. Our client expressed her preference for a straightforward joystick, steering clear of intricate screens. We made sure to provide her with a joystick that was intuitive and easy to use. To ensure she felt at ease, we recorded a personalised video tutorial, guiding her through the joystick's functionalities, leaving no room for confusion.
Empowering Independence with Tilt and Back Recline
Understanding our client's struggle with back pain, we equipped the Quantum Stretto with features that allowed her to take control. The chair's tilt and back recline functionalities empowered her to make adjustments as needed, enhancing her comfort and overall well-being.
A Splash of Personality
For the final touch, our client desired a bit of colour to personalize her chair. The Quantum Stretto not only met this request but exceeded expectations. The chair's vibrant pink appearance became a reflection of her personality, brightening her daily life.
Bonus Surprises: Lighting Up Her Journey
As a token of appreciation, we gifted her two free items from Quantum. Mudguard LED lights added flair to the chair while ensuring visibility, and a USB charger offered convenience on the go, allowing her to charge her phone wherever her adventures took her.
It's All in the Details
Our goal is not just to deliver a wheelchair but to provide a tailored, delightful experience. Seeing our client happy with her Quantum Stretto, comfortably cruising through her home, was the perfect reward. At MMS Medical, we believe that mobility solutions should not just meet needs but exceed expectations, one customised delivery at a time.