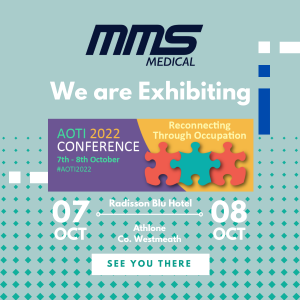 The MMS Medical Team will be at the AOTI Conference 2022 at the Radisson Blu Hotel Athlone on Friday 7th and Saturday 8th of October. Always part of our exhibition calendar and sponsorship programme, we are again delighted to be a Premium Sponsor at this years event. The theme of this year's event is "Reconnecting Through Occupation" and there is a full timetable of speakers, poster displays and exhibitions.
There will be 54 oral platform presenters across clinical practice and research streams, showcasing innovation and best practice in areas such as child and adult service development, palliative care, pioneering new practice and occupational science. International and national keynote speakers are currently being finalised, with Professor Mary Egan and Jack Kavanagh delivering plenary addresses on Saturday 8th October. There will be up to 40 poster presentations on Friday 7th from 4.30 – 5.30 and both the Eva Duggan Award and Anne Beckett Award will be celebrated at the conference dinner on Friday 7th at the Radisson Blu.
MMS Medical will be showcasing the latest product developments in a range of mobility and patient handling equipment. Drop by and say Hello! We are situated in the centre of the exhibition hall as you enter the room.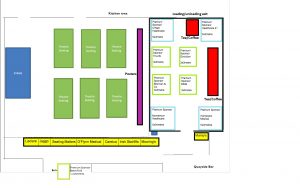 Wishing everyone an enjoyable and educational weekend!