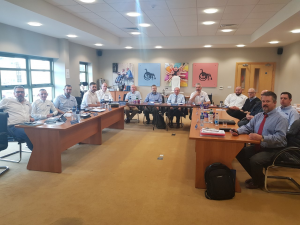 While most people are getting ready for Christmas the MMS Team are  hard at work finalising plans for 2020. The complete MMS Medical team – including product specialists, engineering, customer service, marketing and management were on-site in Cork today to put together the strategy for new mobility solutions and HSE Contract awards to be launched early next year.
With a growing brand and product portfolio, MMS Medical will see number of new products launched in key market segments in 2020. The new Quantum Edge 3 Stretto received fantastic reactions at the recent dealer launch. Committing to an order of five demos to be delivered in January, Gearoid O'Herlihy M.D commented "After 30 years in the industry, you get to know whats good and what's not…The new Edge 3 Stretto Chair from Quantum is the best chair I have seen in my time in the industry. Other mini chairs don't even come close".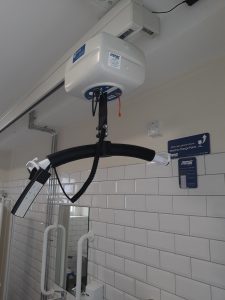 With new products in ceiling hoists and the growth in the OT 200 Hybrid Compact Ceiling Hoist the engineering team will be kept busy in the New Year as the move is made to bringing green energy into accessibility. The award-winning OT 200 Ceiling Hoist is the professional and environmental choice  thanks to its unique Dynamo Gravity powered charging. The hybrid power significantly improves battery life allowing up to 100 transfers before recharging is required. With no extra effort required for the user these small changes can make a difference to our environmental impact. MMS Medical has a nationwide installation team involved in Specialist Building Projects from installing platform lifts to bathing, changing and patient transfer equipment. Our specialist engineers also have a number of Changing Places facilities in Ireland planned for installation in the coming months.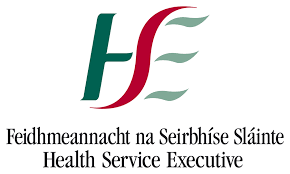 Championing the best mobility solutions is in the MMS Medical DNA. It is therefore not surprising that MMS Medical has the largest number of awards on latest wheelchair contract HSE 9233. Following rigorous testing and detailed product assessments and review, the MMS Medical product range met and exceeded the expectations of both clinicians and clients. We offer top rated mobility solutions in both manual and power wheelchair categories from leading brands; Quantum, Dietz, PDG Mobility, Delta, Anatomic Sitt. Check out our range of product on contract HSE 9233.
For further information on any of our products or services, please contact us on 021 4618000 or 01 4500582 or email info@mmsmedical.ie