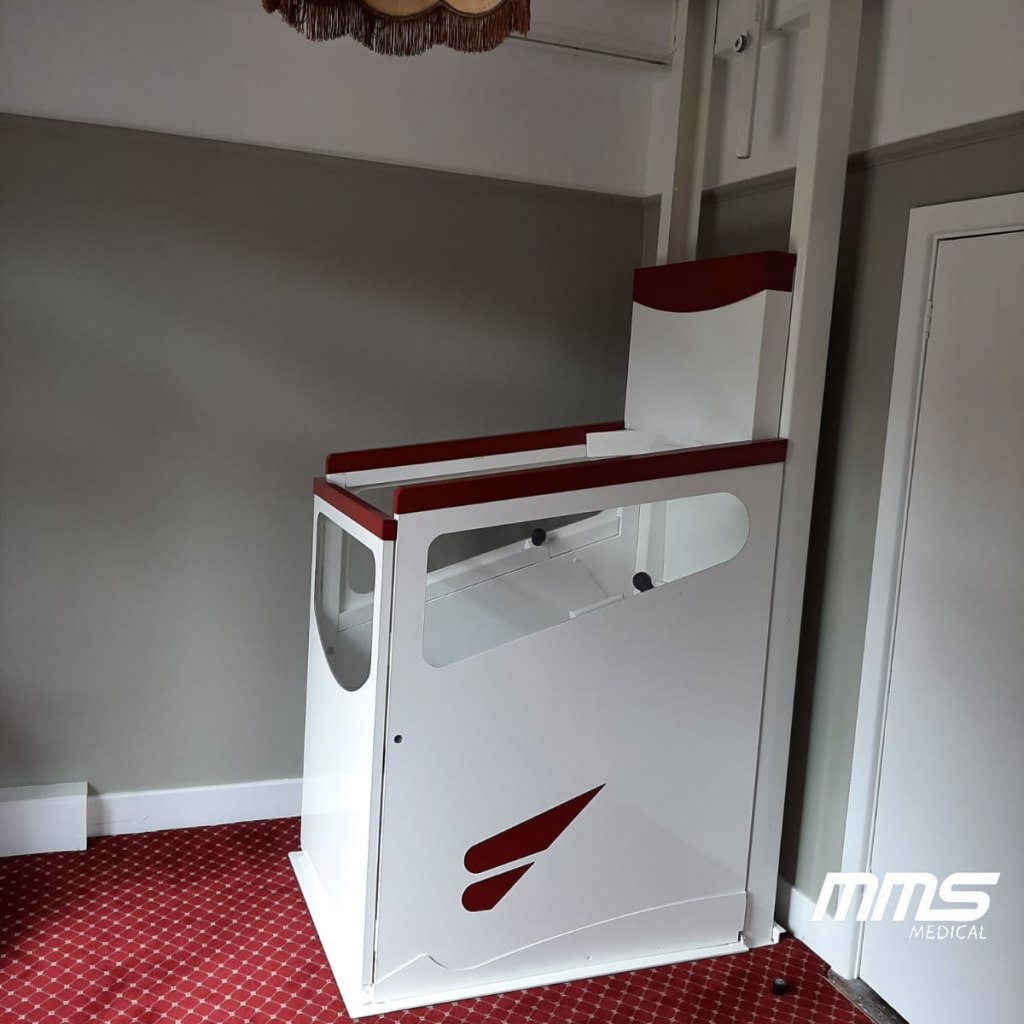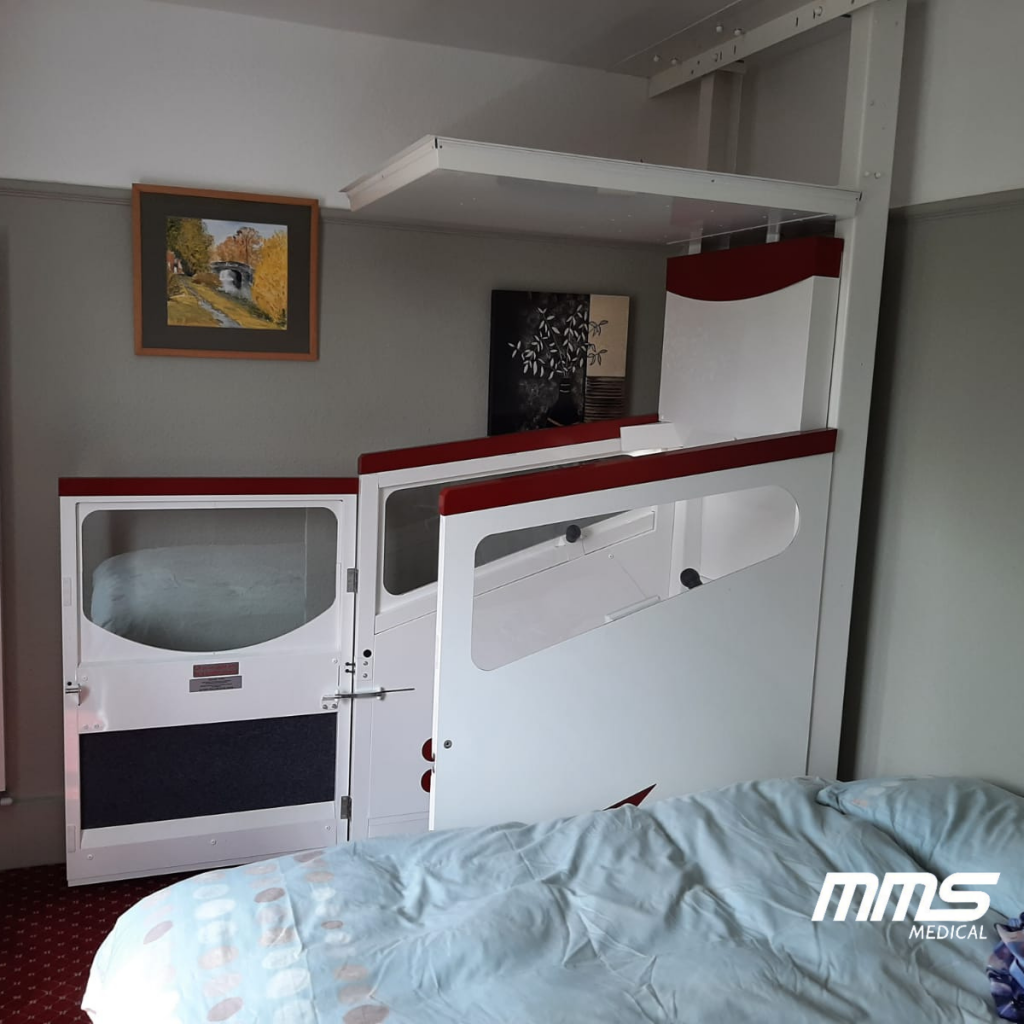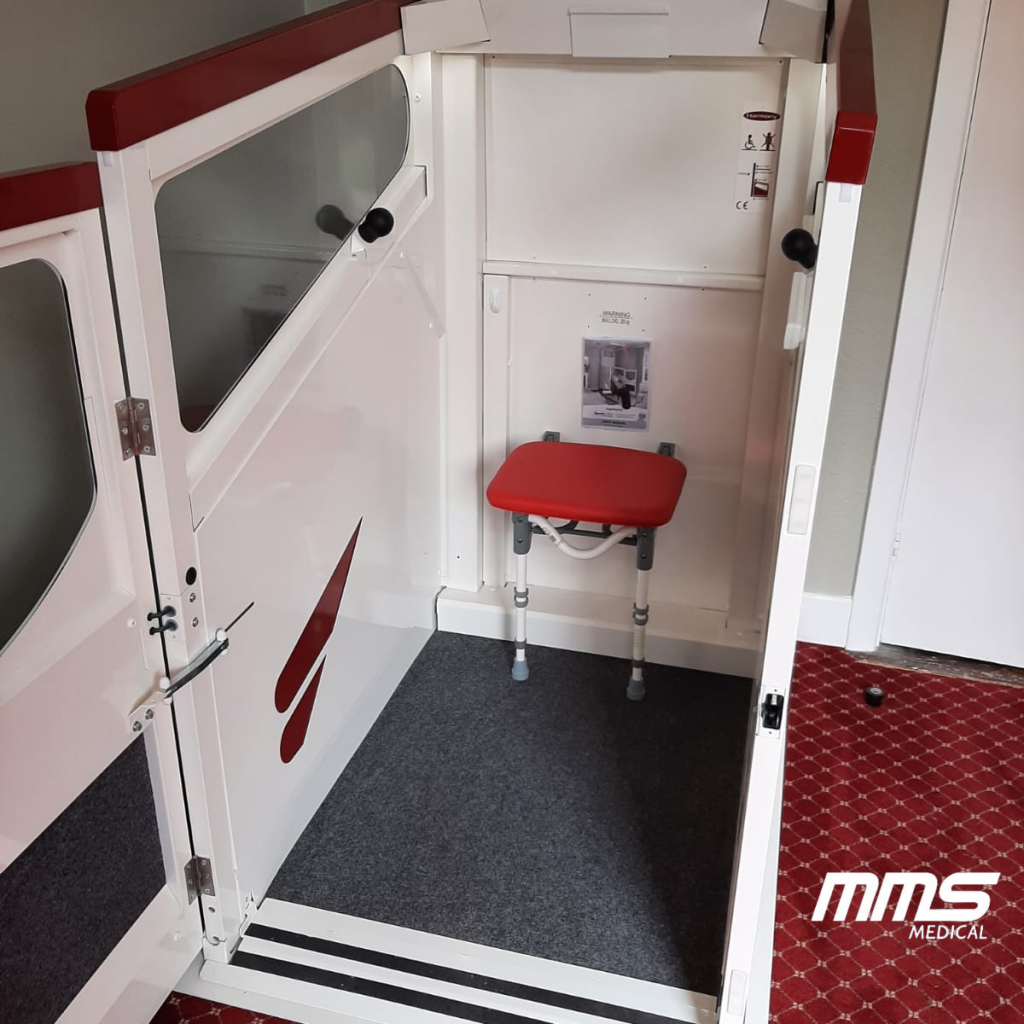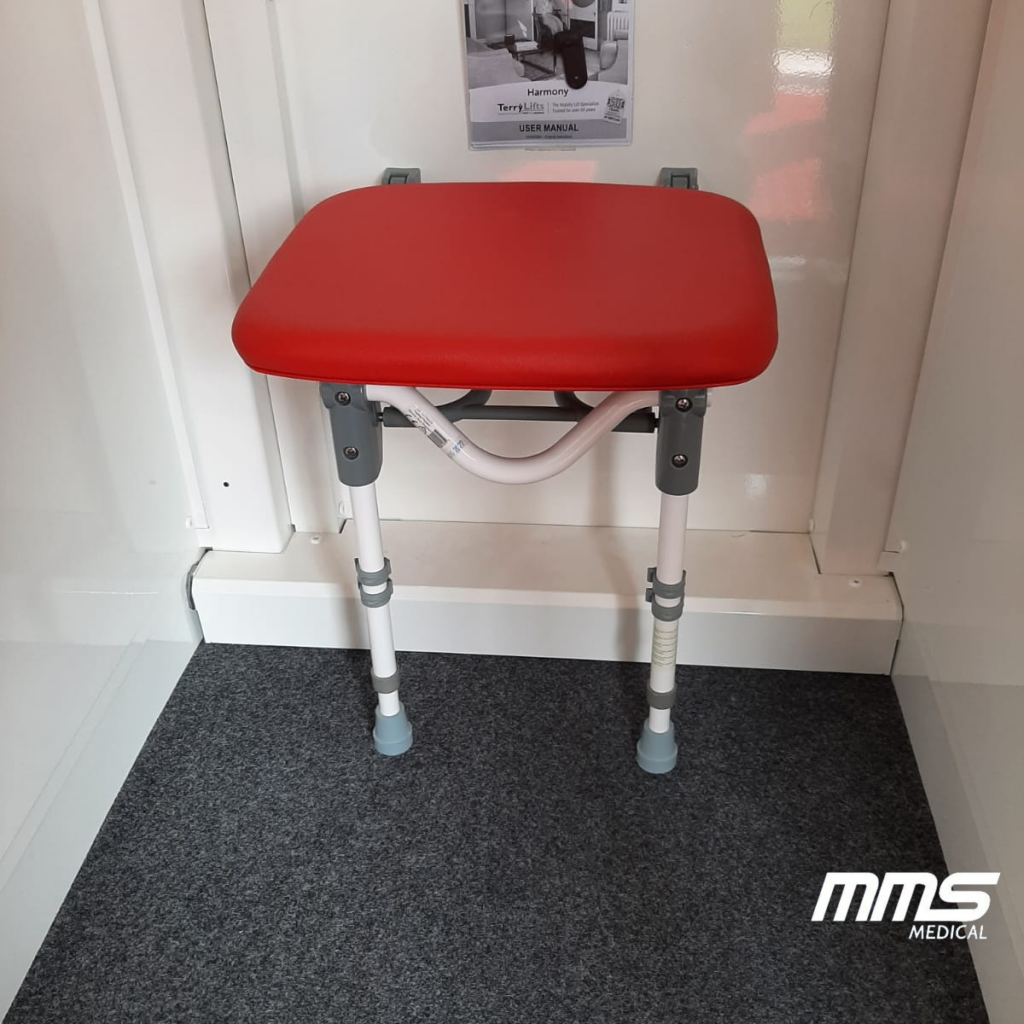 MMS medical recently installed a harmony Through Floor Lift in a clients Cork home. Our client needed a solution to be able to go upstairs. The Harmony Through Floor lift was the ideal solution to access the clients bedroom directly from the ground floor.
The Harmony Through Floor lift is designed to allow you to move freely between floors, safely, smoothly and quietly. Practical and sleek, the lift is available in a wide range of sizes, each designed to maximise space inside the cabin. With the option to customise it with different colours, materials and accessories. With no lift shaft required, the Harmony home lift can be fitted almost anywhere in your home. It requires only minimal headroom on the first floor and it can be installed against non-load bearing walls.
The installation of a through floor lift is straightforward and our expert installers at MMS Medical will keep disruption to a minimum. Following the initial survey and decision to proceed, any necessary preparatory work will be undertaken and then the lift fitted in less than two days.