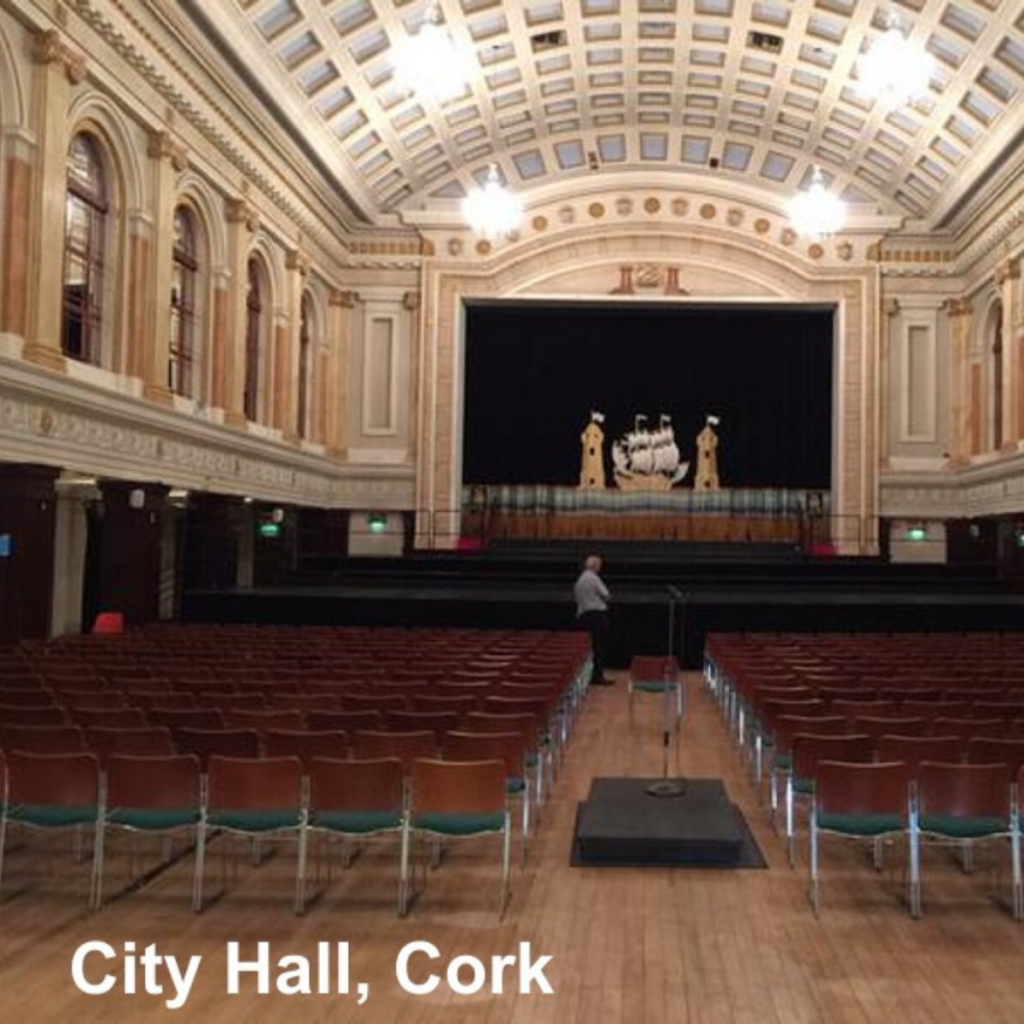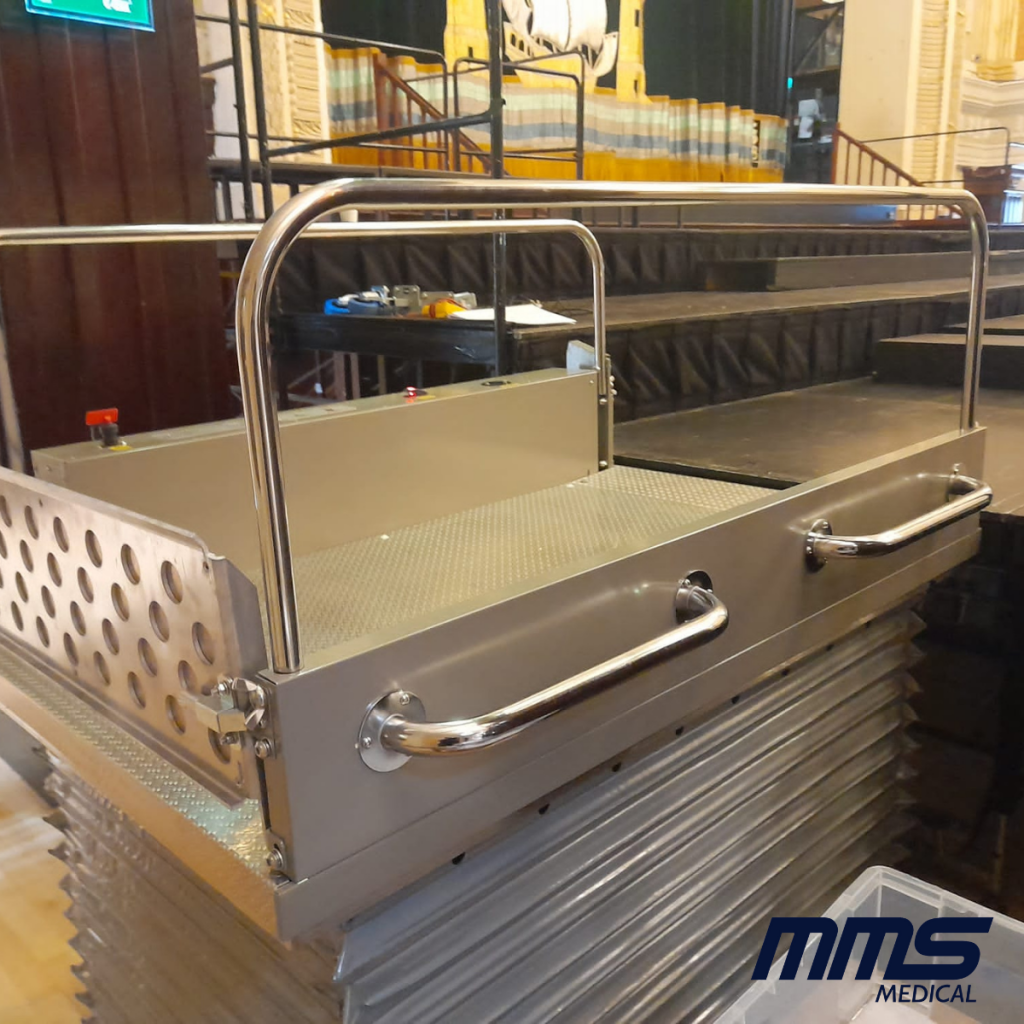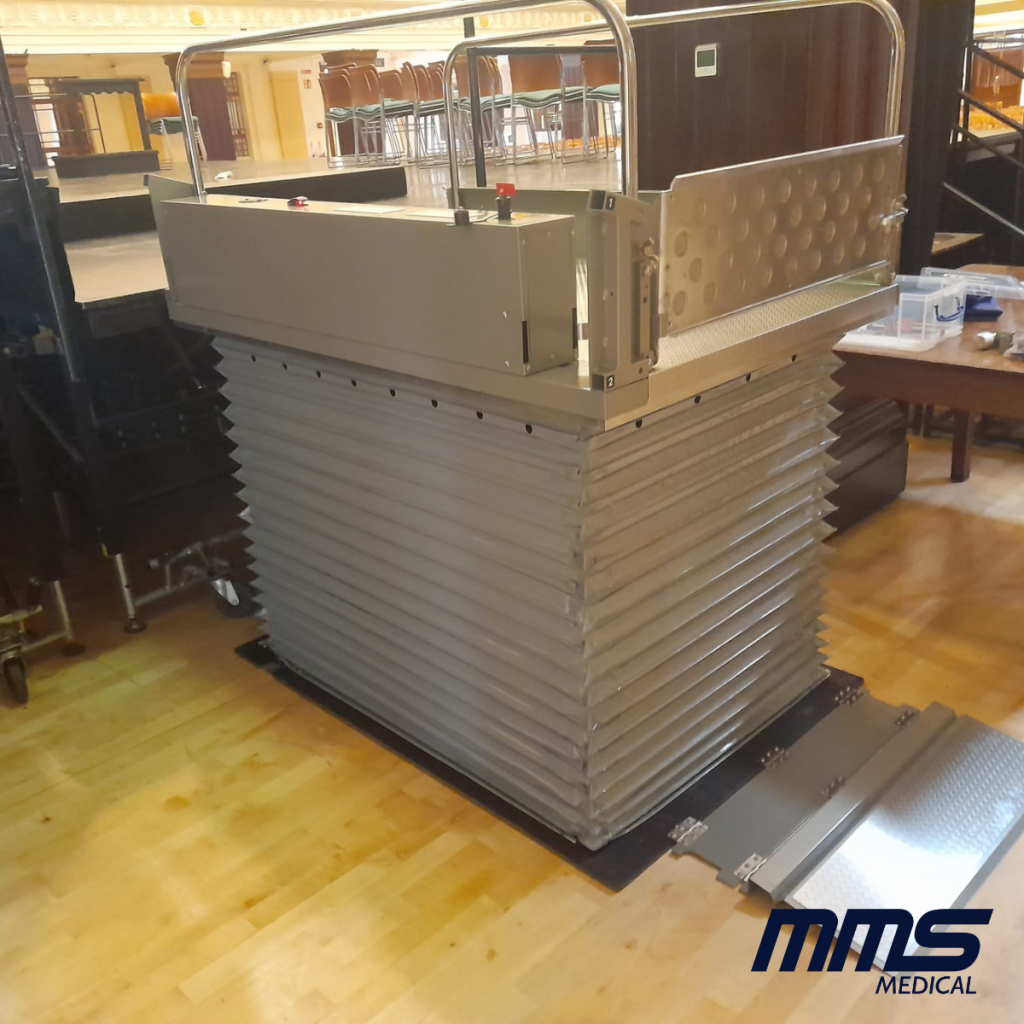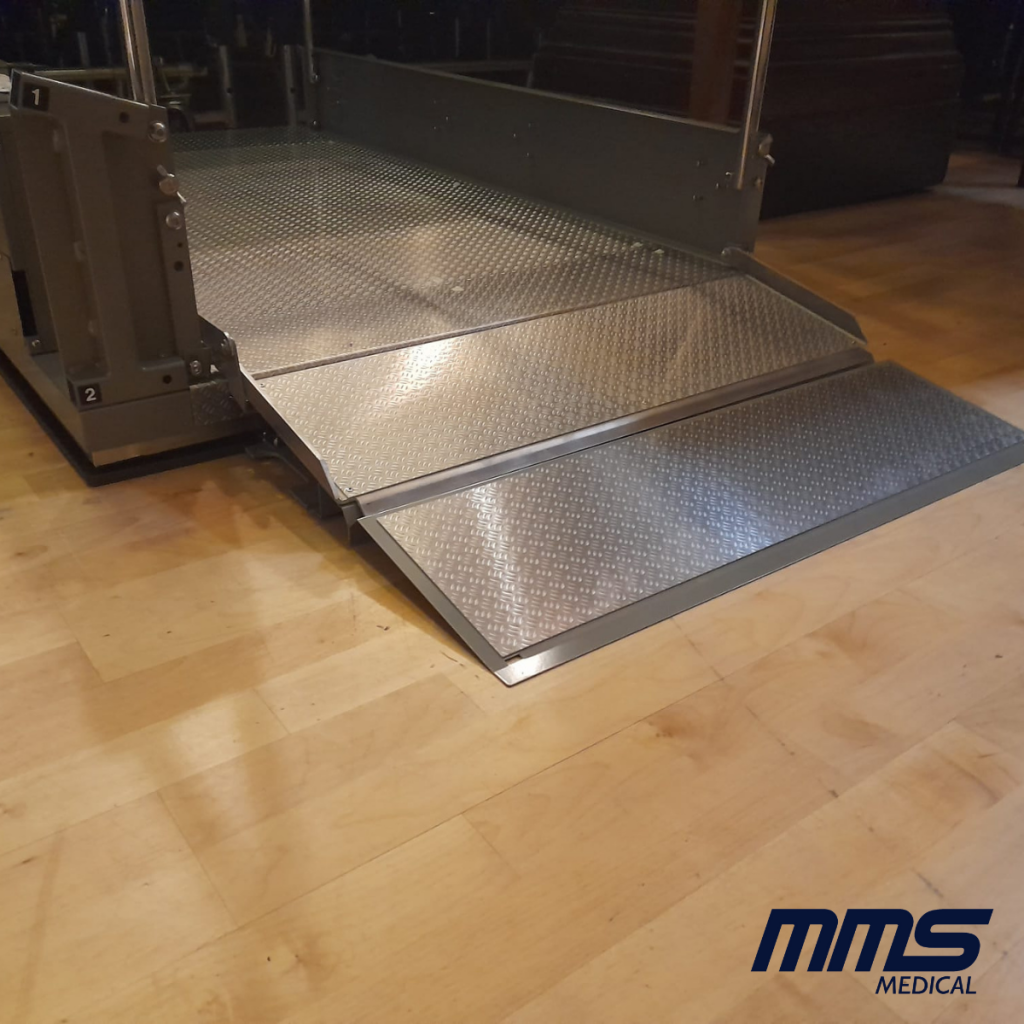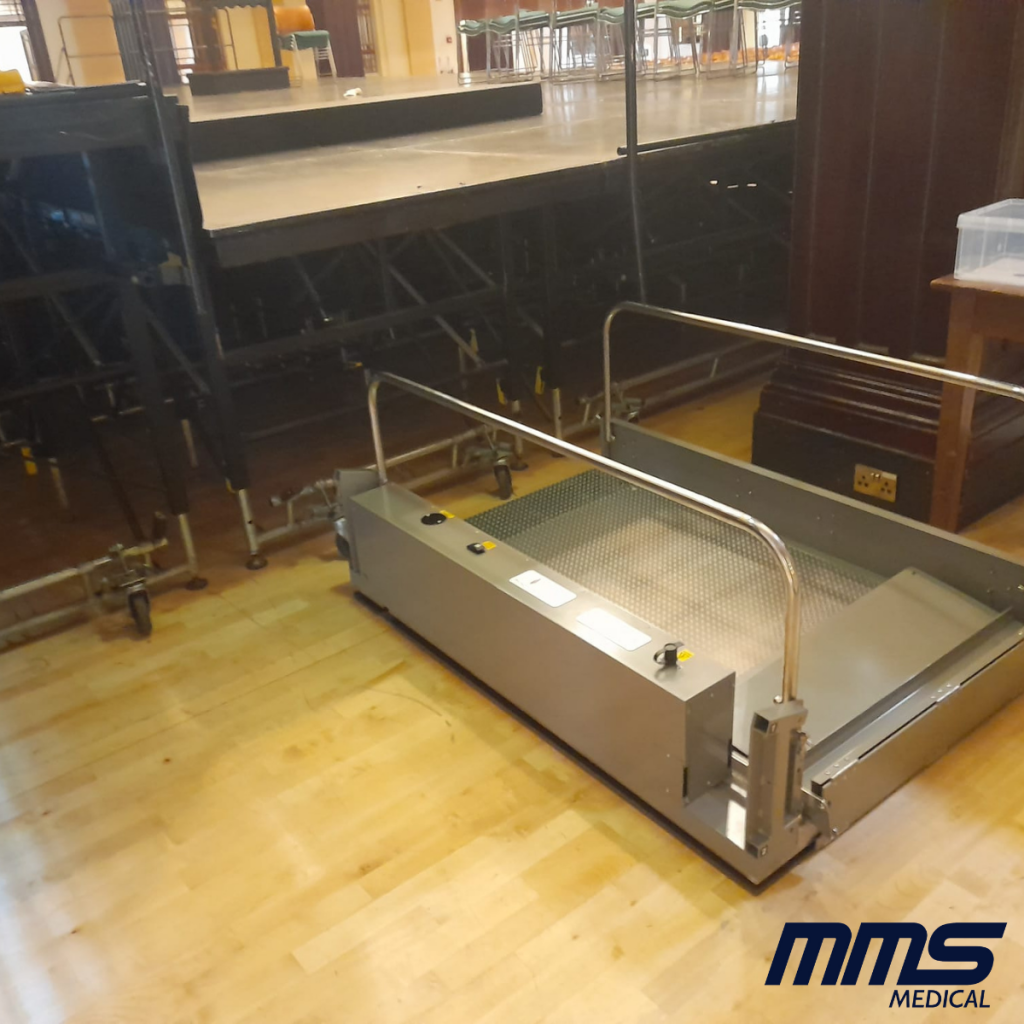 In the case study of the historic Cork City Hall, the challenge of providing accessible stage access was expertly tackled by the MMS Medical lift team. Through meticulous surveying and site analysis, the team recommended a portable lift solution to mantain the integrity of the building and to allow accessibility. This portable platform lift not only facilitated seamless wheelchair access but also demonstrated remarkable convenience and reliability on a temporary basis.
The Terry Lift Portable Wheelchair Platform lift's compact design allows it to be effortlessly folded for transportation and storage, making it an ideal choice for venues like schools, theaters, and public buildings. Manufactured as a self-contained unit mounted on castors, the lift canbe effortlessly manoeuvered into position with minimal exertion.
The convenience and adaptability of this compact lift extend beyond its easy set-up and storage. A notable advantage is its potential to serve multiple locations within a single building or across various community structures. In some instances, Local Authorities have embraced this solution by acquiring a portable wheelchair platform lift, which is then shared among several buildings within the vicinity. MMS Medical was delighted to work with Cork City Hall on this project.
"Cork City Council contacted MMS Medical to supply a portable lift to suit the stage in our concert hall here in City Hall, Cork. MMS recommended a Terry Portable Lift which suited our needs, was user friendly, easy to handle and store. They then went further and arranged a demonstration of an identical lift already in use in a school.The Lift was delivered on time and a detailed hand over and demonstration was given to our in house team. I found MMS very good to deal with and I would use them again in the future" 
If you require assistance on making your building or school accessible, contact the MMS Medical team on 021 4618000 or email info@mmsmedical.ie for a complimentary site survey. MMS Medical supplies and installs a range of through floor lifts, wheelchair lifts, platform lifts, short rise platform lifts and portable lifts for sommerical buildings and domestic dwellings.