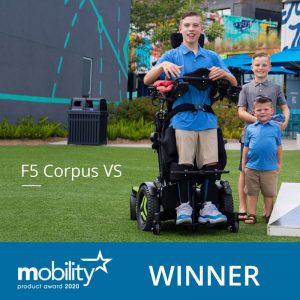 Congratulations from the MMS Medical Team to our product partner Permobil on winning six categories in the recent Mobility Product Awards 2020. When it comes to understanding the needs of end users, and providing products and technology that meet those needs, Permobil continues to lead the way. Six Permobil products were recently recognize by Mobility Management: the new Explorer Mini, expanded MyPermobil app, SmartDrive power assist with the PushTracker E2 and SwitchControl, and the F5 Corpus VS.
The Mobility Product Awards honor exceptional product and technology development. "Complex rehab and mobility manufacturers and service providers continue to innovate, design and bring impressive new products to market despite a number of challenges"says Laurie Watanabe, Mobility Management executive editor. An independent panel of judges comprised of experienced Assistive Technology Professionals (ATPs) and clinicians who work with a range of seating, accessibility and wheeled mobility users selected the top entries in each category.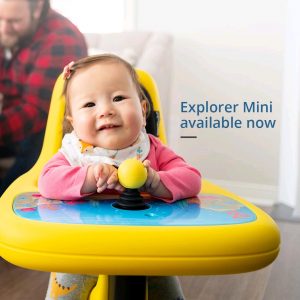 "We are especially pleased to be recognized for the Explorer Mini that was launched earlier this year at ISS," says Chuck Witkowski, president of Permobil Americas. "This innovative mobility solution for toddlers enables them to independently explore and engage with their world at an age when mobility truly develops."
"Along with the new additions, we are so proud of our flagship chair of the Permobil line, the F5 Corpus VS," explains Todd Walling, senior vice president of sales. "It is the culmination of 43 years of manufacturing standing power wheelchairs and took top honors in two categories."
"Permobil has been a long standing product partner of MMS Medical. Their dedication to Research & Development is unwaivering. Permobil's ongoing innovation and upgrades for existing products like the F5 Corpus VS ensure we continue to bring the best in class solutions to our clients in Ireland. While we continueto navigate in these challenging times ,these awards highlight all that is positive in our industry" commented Gearoid O'Herlihy, M.D. MMS Medical
Contact MMS Medical on 021 4618000 or email info@mmsmedical.ie for any information on the Permobil Range.