With the Roadmap of Reopening Society and Business set out by the Government and the publication of the Return to Work Safely Protocol ,many people and businesses are still assessing whether it is necessary for their plans to include the wearing of face masks or face coverings. Here's the latest information from the professionals on why we should include Face Masks as part of our plans :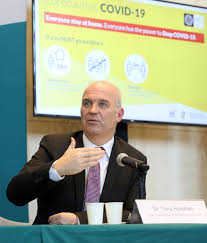 Speaking at the Department of Health on 12 May 2020, Chief Medical Officer, Dr. Tony Holohan, said that "perhaps" the use of coverings may be recommended in situations such as retail stores or on public transport. The key to wearing a face mask is the correct usage in addition to the importance of continued hand hygiene and maintaining social distancing measures.
Dr Tony Holohan said that there will be communication in the coming days on the nature of these coverings, as well as their effective use.
Face coverings was among the key items under review at a meeting of the National Public Health Emergency Team on Tuesday 12th May. The team looked at the evidence supporting the use of coverings in protecting against the spread of Covid-19. This includes the type, quality and feasibility of face coverings based on best evidence and the international experience at this point. On Friday 15th May, the team will meet again to consider advice to the Government on proceeding with the first phase of the five-step plan to lift restrictions from next Monday, 18 May.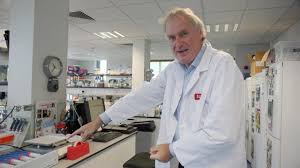 Professor of Immunology at Trinity College Dublin, Luke O'Neill, said that the use of face coverings will be "critical" in reopening the country. He stressed that "most countries" have already issued instructions on coverings, "because they all know it's a key element". Professor O'Neill believes that using coverings should be a "key strategy" along with existing public health advice like social distancing and handwashing.
"Wearing a mask will help to stop the transmission of the virus in public places. If we don't wear masks, there is a risk of transmission, a risk of infecting people. So I see it as a key strategy with all the rest of it," he said. He added that scientific studies are suggesting that 95% of the "viral load" can be trapped in a face covering, meaning that if two people together are wearing coverings, there will be "virtually no exchange of the virus between those two people".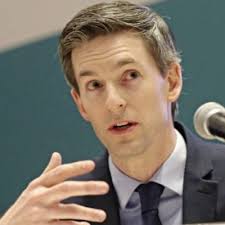 Meanwhile, speaking on RTÉ's 'Ireland on Call' programme on 12 May, the Deputy Chief Medical Officer, Dr Ronan Glynn said masks do have a role to play in the fight against the spread of coronavirus. But he said face coverings will never replace the current guidelines focused on social distancing, hand hygiene and coughing etiquette.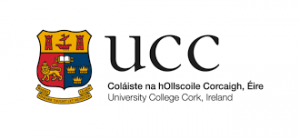 Professor Gerry Killeen, AXA Research Chair in Applied Pathogen Ecology at the School of Biological, Earth & Environmental Sciences, and Environmental Research Institute at University College Cork highlights that while wearing a mask or other face-covering is always a good thing, that doesn't necessarily mean masks are essential for everyone at all times and in all places. While widespread use should be encouraged, it is most important to emphasise where and when wearing a mask matters most. "I'd like to see masks made absolutely mandatory for anyone working in any essential service, especially anyone handling food, stacking shelves, moving goods, or working in any venue visited by members of the public" he added. "Instead of using masks to enable easing of restrictions, we could instead use them to enhance their impact and really crush the curve of the epidemic, ideally eliminating it within months" concludes Professor Killeen.
For more information on Face Mask and the range of PPE from MMS Medical contact us on 021 4618000 or email ppe@mmsmedical.ie
For up to date advice on Covid-19 Guidelines visit Gov.ie
See full articles on The Journal and RTE News.