Fit Elite – The Active-Passive Trainer for Whole Body Exercise for Adults.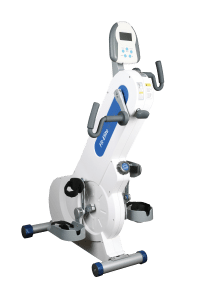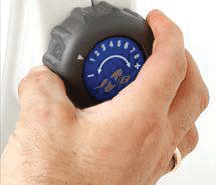 The Fit Elite Active-Passive Trainer Series from MMS Medical is ideal for long-term care, cardio-pulmonary rehab, and physical therapy facilities.The series offers versatile exercise options and unparalleled safety features. The specialist training device offers Active ( with muscle power ), assisted or Passive ( motor powered ) exercise possibilities. The Active-Passive trainers are designed for daily use in hospitals, clinics, gyms, rehabilitation facilities, elderly care facilities and for personal home use.
Regular exercise helps people maintain strength and flexibility, increase circulation, improve balance and coordination and strengthen heart and lungs. Active Passive Trainers are great tools for individuals with limited or little active function. The Active Passive trainers are ideal for wheelchair users to keep muscle strength and maintain good posture when seated in a wheelchair. Ongoing exercise is vital for wheelchair users to maintain their strength and flexibility which aids their independence and in doing so the quality of life.
Features of the Fit Elite Active-Passive Trainer Series
Bi-directional resistance allows the exerciser to achieve muscle balance.
8 levels of resistance.
Comfortable, ergonomically angled hand grips.
Dependent motion enables active assistance – stronger extremities aid weaker extremities.
Perfect for orthopedic, spinal cord or traumatic brain injury rehabilitation.
Wheelchair accessible.
Locking mechanism to stabilize pedals while securing foot straps.

Calories & Distance Tracker.
Technical Specifications
| Technical Specifications | SE-1100 |
| --- | --- |
| Dimension: (W) X(D) X (H) mm | 1,020 X 580 X 1,330 |
| Weight | 45kg |
Monitor Specifications
Function
Auto Scan
Every 6 seconds
Speed
Unit: KPH
Distance
0.1 – 999.9km
Time
0:00 – 99:59 (Minute:Second)
Odometer
0.1 – 999.9KM
Calorie
0.1 – 999.9Kcal
Sensor
No-contact magnetic type
Battery Type
Two pieces of Size AA or UM-3
Operation Type
0°C – +40°C ( 32°F – 104°F)