Ireland's leading supplier of mobility and rehabilitation equipment is pleased to announce their exclusive distributorship of the FREEWHEEL wheelchair attachment.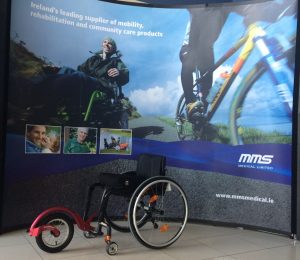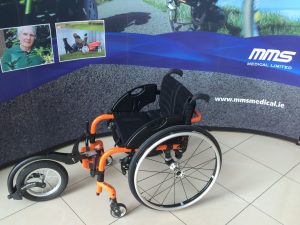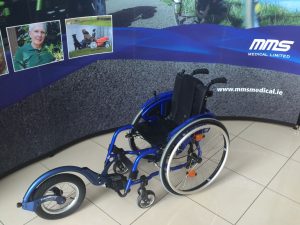 Designed in America by an active wheelchair user, this device truly is revolutionary as it allows wheelchair users to travel over all kinds of terrain that were previously just 'out of bounds'. It fits to most wheelchairs in seconds, no special fixings, adaptations or other changes required. It simply clamps on and off the chair easily.
New colours have also been introduced, Black, Blue and Red!
Already making headlines through-out USA, the FREEWHEEL is now selling in many other countries across the world.
MMS Medical has stated 'To truly understand the FREEWHEEL device, you simply have to see it in action. It's so simple and yet truly amazing. We've put some video footage on our websites and expect interest and demand to be very high as this really is a great invention. '
The FREEWHEEL device is available exclusively through MMS Medical and information video can be found on the company's website….
MMS Medical News Archive